Vitamin B12:
Vitamin B12 is required by the body for red blood cell production, DNA formation, nerve function, and metabolism. Vitamin B12 has also been shown to have correlation to dementia for both Parkinson's and Alzheimer's diseases. The results of a study concluded that one's vitamin B12 blood levels aught to be more than 587 ng/L (nanograms per Liter) for only an 11% chance of developing dementia. Those with less than 587 ng/L vitamin B12 level had a 50% chance of having dementia within 5 years of a Parkinson's diagnosis. This is especially important for those on levodopa treatment which has been associated with lower levels of vitamin B12.
Vitamin B12 (along with vitamin B6 and folic acid) has been shown to improve cognition, lower oxidative stress and lower homocysteine levels, a known inflammation marker linked to Parkinson's disease and other movement disorders. Also see Inflammation and Parkinson's: homocysteine
The adult recommended daily intake (RDI) for vitamin B12 is 2.4 mcg (micrograms). Absorbption is typically 10 mcg per 500 mcg of supplement.
Warning: not to be used without professional medical supervision by those who have Leber disease, megaloblastic anemia, polycythemia vera, an alergy to cobalt or cobalamin or by those who have recently received a coronary stent (WebMD)
Reference: Possible Link Found Between Vitamin B12 Levels and Dementia in Parkinson's
Foods with high levels of vitamin B12 include:
| Food | Serving Size | % Recommended Daily Intake |
| --- | --- | --- |
| Liver and kidneys (lamb, beef, veal) | 100 g | 3,000+ % |
| Clams | 100 g | 4,000 % |
| Sardines | 150 g | 500 % |
| Beef | 100 g | 245 % |
| Fortified cereal | 50 g | 50+ % |
| Trout | 100 g | 300 % |
| Salmon | 175 g | 200 % |
| Milk | 240 ml | 46 % |
| One Egg | 50 g | 25 % |
Thus four, 50 gram eggs, would be required to achieve the Recommended Daily Intake of vitamin B12.
The recommended daily intake of vitamin B12 is at least 6 mcg. Measured levels of vitamin B12 in blood are healthy when in the range of 587 to 1245 pg/mL.
Vitamin D:
Vitamin D deficiency has been found to be linked to an increased risk for Parkinsons disease and is based on a Finish study. Vitamin D potently induces Glial-cell-line Derived Neurotrophic Factor (GDNF) expression where GDNF has been investigated as a treatment for Parkinson's disease as the GDNF protein has been shown to support the survival of dopaminergic neurons. It is believed that a chronic inadequacy of vitamin D leads to the loss of dopaminergic neurons in the substantia nigra region to further Parkinson's disease progression. Vitamin D is typically produced by the skin when exposed to sunlight (UV-b) but can be supplemented especially when one spends a lot of time indoors. Adequate levels as measured in blood serum are considered to be in the range of 30 to 60 ng/ml (or 75-150 nmol/L). Typically a dose of 1000 IU of vitamin D will raise the blood serum level 5 ng/ml.
Vitamin D comes in two forms: D2 and D3, of which D3 is more effective at improving vitamin D levels in the body.
Vitamin D2 (ergocalciferol) typically plant sourced or found in fortified foods like fortified milk and fortified orange juice
Vitamin D3 (cholecalciferol) typically animal sourced: fish, liver, eggs and produced by your skin in sunlight (UV-b)
Warning: doses of over 4000 IU/day for the long term are not safe and may cause elevated calcium levels in the blood. Other effects of excessive use include weakness, fatigue, sleepiness, headache, loss of appetite, dry mouth, metallic taste, nausea and vomiting. Vitimin D can make atherosclerosis worse, can lead to kidney stones especially for those with kidney disease. (WebMD)
References:
Foods with high levels of vitamin D include:
| Food | Serving Size | % Recommended Daily Intake |
| --- | --- | --- |
| Salmon | 100 g | 84 % |
| Fortified milk | 16 oz | 32 % |
| Fortified yogurt | 100 g | 7 % |
| Pork chop | 100 g | 5 % |
| One Egg | large | 6 % |
The recommended daily intake of vitamin D is 20 micrograms or 800 IU. Measured levels of vitamin D in blood are healthy when in the range of 30 to 100 ng/mL. The dosage to maintain a healthy blood level of vitamin D will depend on one's metabolism and size.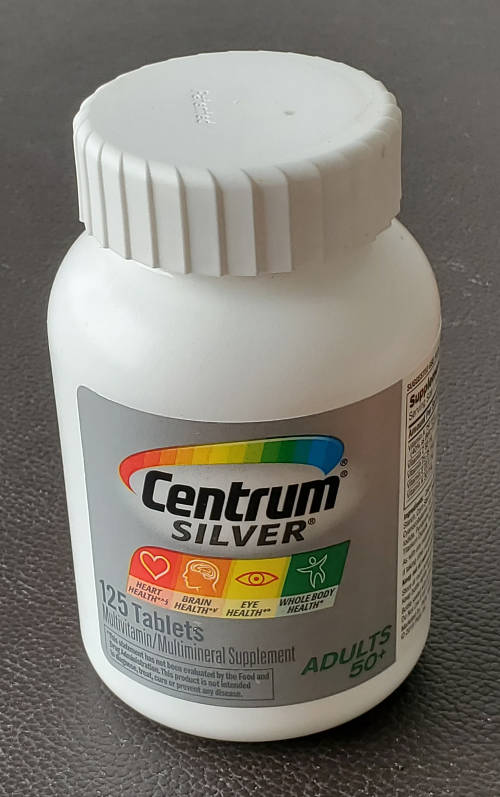 Most daily multivitamins have an ample dose of vitamin A, B, C, D and D as well as essential minerals.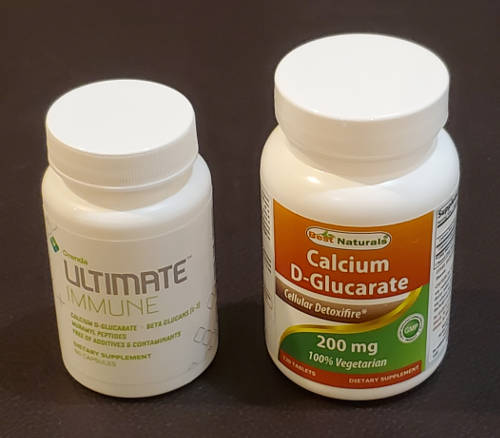 Precursors to Glutathione:
Glutathione (GSH) is the body's first line of defense against toxins and free radicals. GSH can be released by astrocytes, glial cells and by neurons themselves to help defend neurons and within neuron cells from oxidative stress and free radicals. Glutathione is produced within the cells and is used to expel toxins from within the cell. A glutathione oral supplement is not effective for mercury detoxification as it does not survive the digestion tract to be passed into your cells. Instead, supplements which are the precursor or raw ingredients that a cell can use to generate glutathione is preferred.
The three precursors to glutathione are:
N-Acetyl Cysteine (NAC) (amino acid Cysteine with an acetyl group attached to it) Can cross the blood-brain barrier. Not well absorbed oraly.
Glutamate (found in meat, eggs, dairy and soy sauce) also a neurotransmitter which can induce neuron excitotoxicity
Glycine (found in high protein foods such as meat and dairy products) also helps form water-soluble compounds which can be excreted more easily (conjugation reaction)
Details of Glutathione synthesis.
Glutathione is known to help the body handle neurotoxins which may be at the root cause of Parkinson's disease and other neurodegenerative conditions. Insufficient levels of glutathione are often found in Parkinson's disease patients. Glutathione contains sulfur components that to bind mercury in a form that the body can dispose of via bile. When glutathione binds with toxic metals or compounds, it prevents them from binding to cellular proteins and causing damage to both enzymes and tissue. Glutathione also helps prevent mercury from entering cells and causing intracellular damage by binding into a glutathione-mercury complex.
Thomas Jefferson University is conducting a trial using intravenous and oral NAC for its potential to counteract intracellular damage that leads to dopaminergic neuron death and the potential to reduce oxidative damage in Parkinson's Patients. See trial NCT02445651.
Also see Environmental toxins and Parkinson's and Mercury and Parkinson's.
References:
Counter arguments for chelation of mercury using glutathione include Dr. Andy Cutler who stated the following in reference to glutathione IV treatments:
"Many health practitioners incorrectly advise chlorella, cysteine, NAC and glutathione for chelation, which are not true chelators in the chemical sense, as they do not contain two or more binding groups (dithiol groups). Instead, they contain only one thiol group making them ineffectual chelators, with the capacity to simply move metals around, and cause more problems. These compounds can make matters worse by redistributing stored metals i.e. mobilizing them from their storage sites, but failing to bind and excrete them. This is like stirring up a hornets nest."
Reference: Oral Chelation for Mercury: The Andy Cutler protocol
Note that he prefers his own chelation protocol: ACC
Andy Cutler also states:
"If you have elevated cysteine and you want to convert some to glutathione, take a 2:1 weight ratio of glutamine and glycine (e.g. 2,500 mg caps of glutamine with one 500 mg capsule of glycine) and your body will do the rest."
These supplements can be taken on and off rounds, often twice a day suffices. It will be problematic if one is thiol sensitive and consuming thiols. The ACC protocol book, "The Mercury Detoxification Guide", has a section dedicated to thiol food sensitivity. This is the dose Andy stated, but everyone needs to find their own dose.
Glutathione is a thiol with one binder while chelators like DMSA, DMPS and ALA have two and are known as dithiols and cling to mercury more forcefully. Note that DMSA and DMPS act extracellularly (outside the cell) without the ability to pass through the cell membrane to grab mercury from within the cell but can work with glutathione as an intracellular (inside the cell) agent to procure intracellular toxins.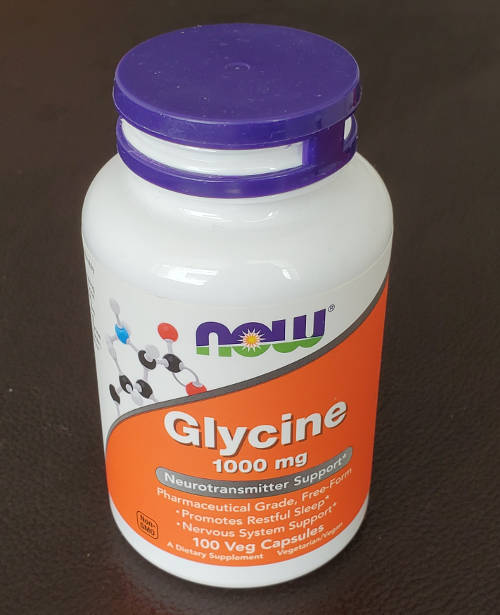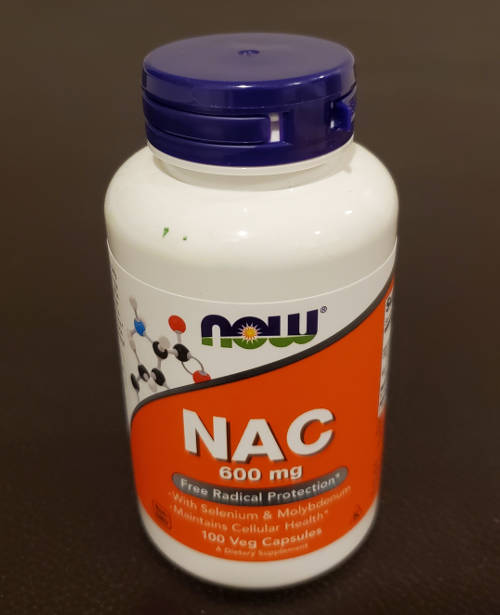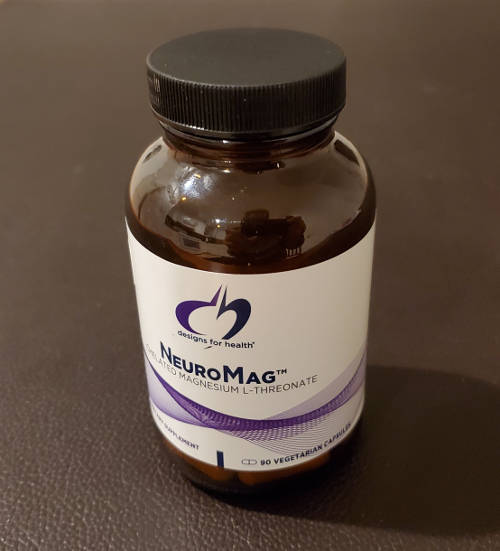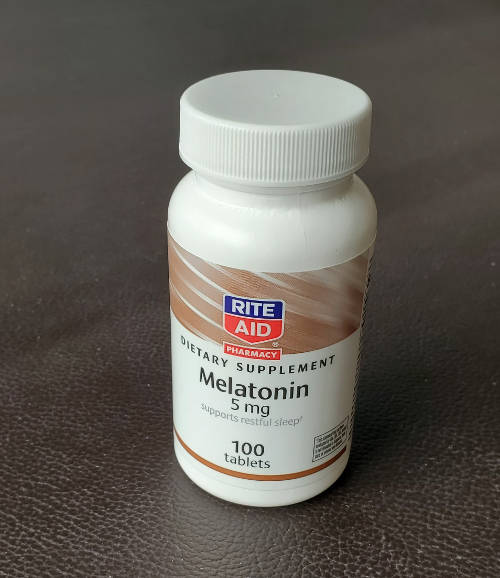 Melatonin: an NLRP3 inflamation inhibitor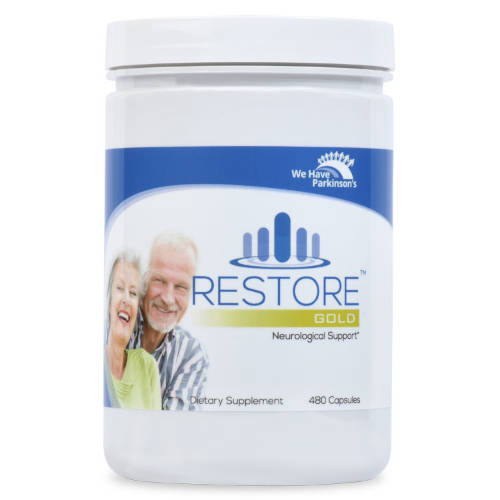 Restore Gold